After over 10 years in our current spot, Spandex City is MOVING to a bigger, better location! We will have a larger seating area, more ice cream flavors, and other exciting new additions for you! The planned opening date of our new location is WEDNESDAY, October 25th.
Our NEW address, just 1.4 miles from our current location, will be:
8420 Bellhaven Blvd.
Charlotte, NC 28216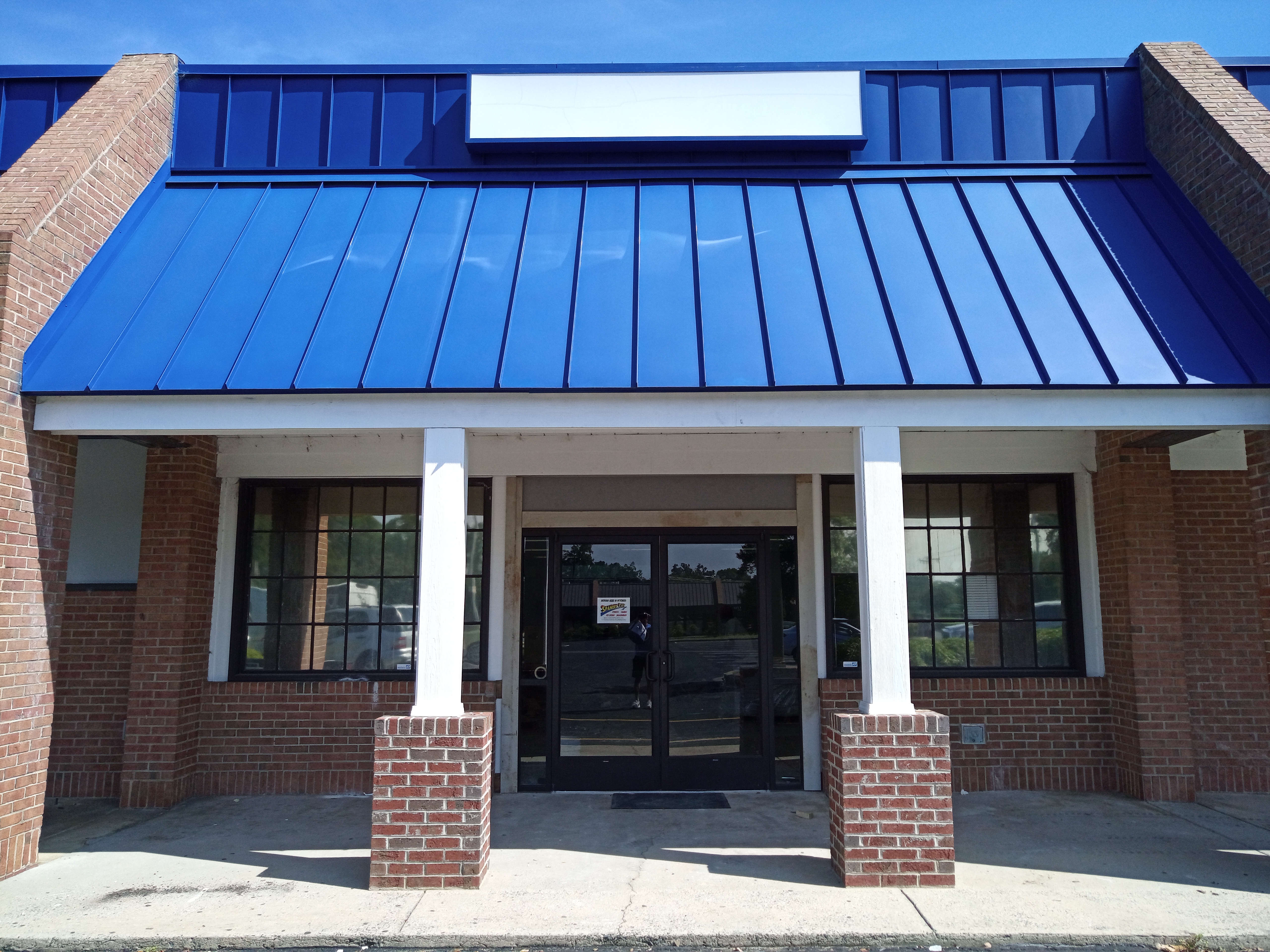 Storefront in progress...
We're not your everyday comic shop. Prepare yourself to relax and enjoy your reading material in our lounge area. Enjoy some ice cream in a waffle cone or a hand-spun milkshake! Play some pinball. The atmosphere is family-friendly all around, and both novice and experienced comic book readers will feel right at home! Spandex City Comic Book Lounge is truly a neighborhood comic shop with world-class service.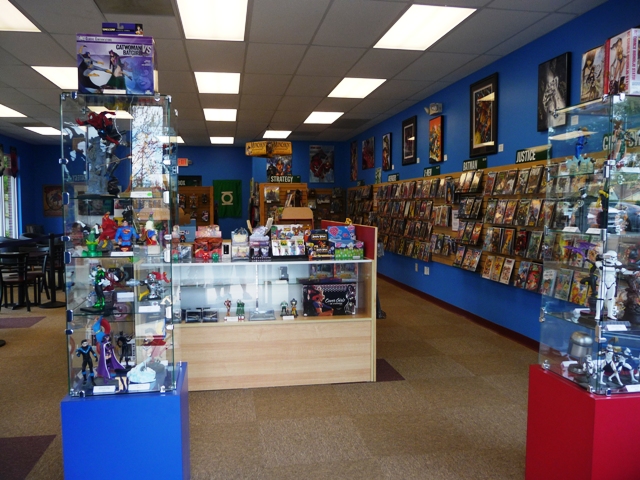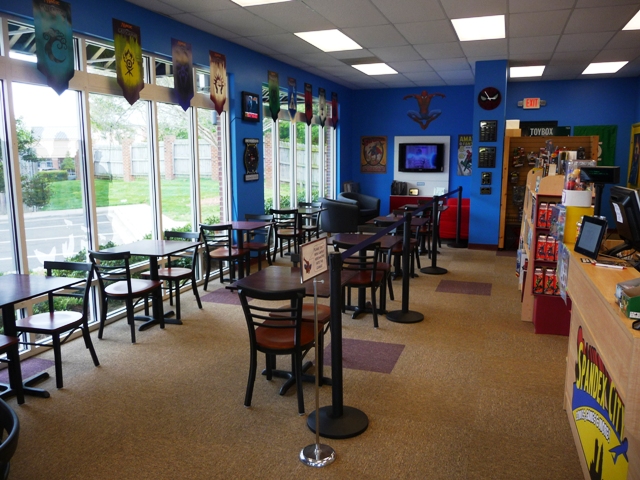 Enjoy the natural light and premium furniture in our gaming area!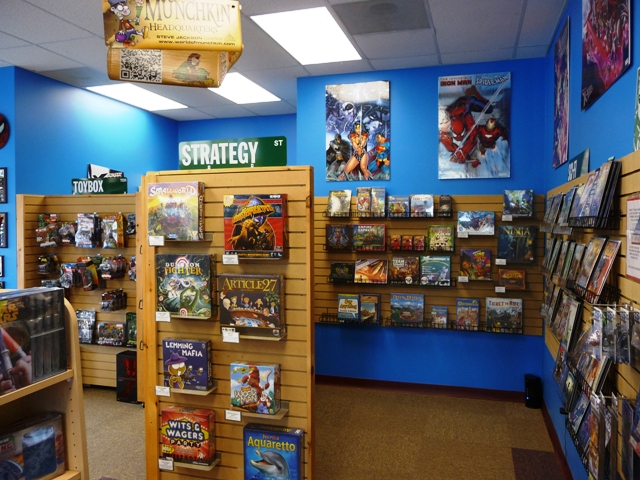 Find great games in our "Strategy Street" section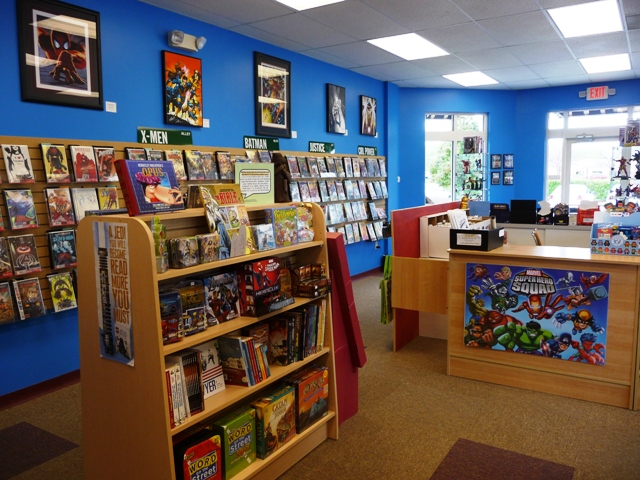 Great merchandise for all ages!
Find more pictures on our Facebook page!
Get 'Google Maps' directions to our store here.