Spandex City Comic Book Lounge is the newest comic book shop in the Charlotte area! We're also the first and only Comic Book Lounge on the East Coast!
We have MOVED. Our NEW address (point 'B' on the map; point 'A' is the old location) is:
2914-A Mt. Holly-Huntersville Rd.
Charlotte, NC 28214
View Larger Map
Details about the move are here.
We're not your everyday comic shop. Prepare yourself to relax and enjoy your reading material in our lounge area. The atmosphere is family-friendly all around, and both novice and experienced comic book readers will feel right at home! Spandex City Comic Book Lounge is truly a neighborhood comic shop with world-class service.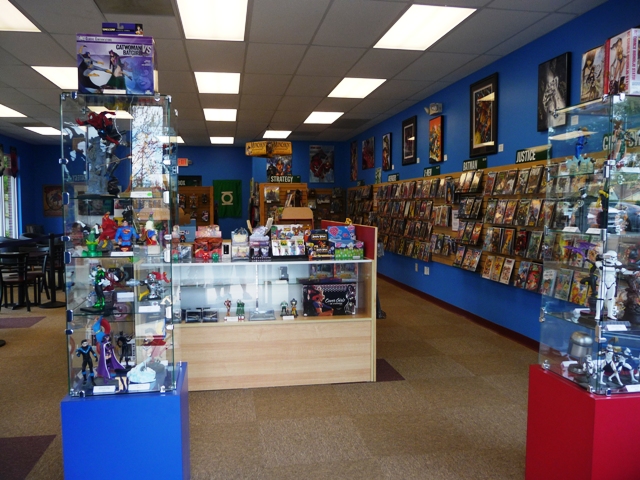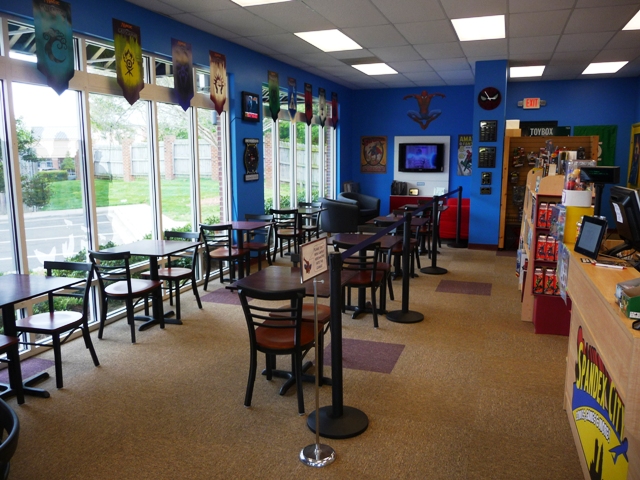 Enjoy the natural light and premium furniture in our gaming area!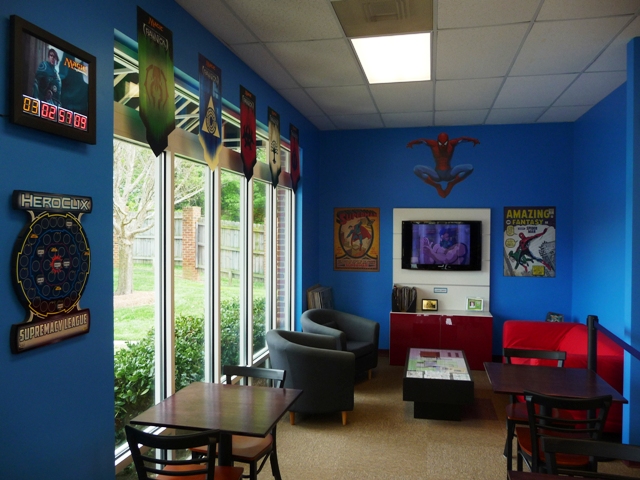 Relax in our lounge and watch classic cartoons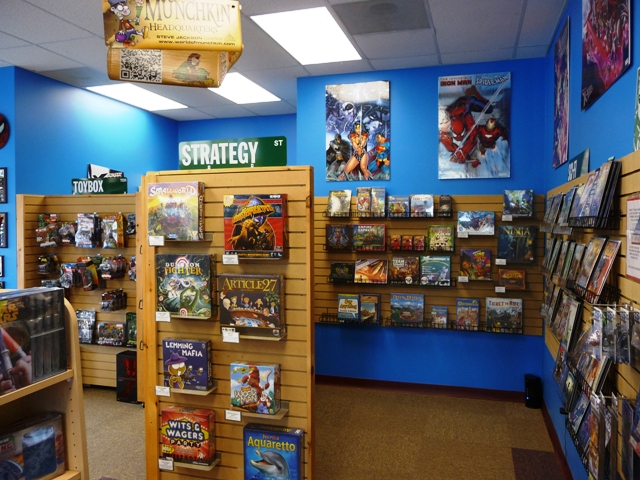 Find great games in our "Strategy Street" section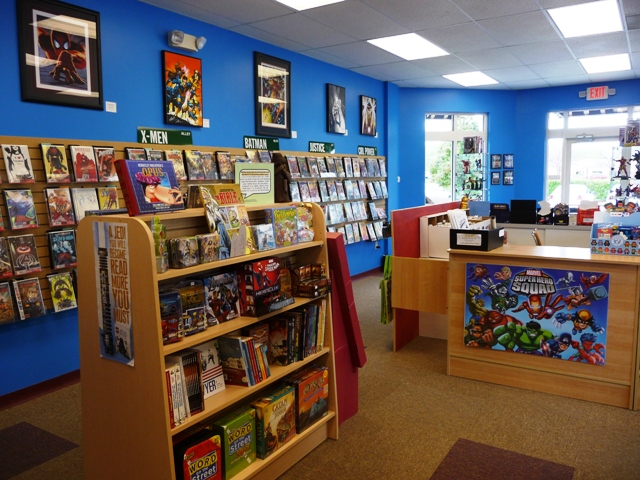 Great merchandise for all ages!
Find more pictures on our Facebook page!
Get 'Google Maps' directions to our store here.