Comics, Cars, and Cosplay!

NOTE: Due to the current COVID-19 health crisis, this event has been postponed to a date (to be determined) later in the summer of 2020!

Saturday, ????, 2020 (10:30 am - 1:30 pm) will be FREE COMIC BOOK DAY, and Spandex City in Charlotte, NC is your must-visit family-friendly destination! Doors open at 10:30 am! This year, there are 47 different Free Comic Book titles! Each household will receive a Free Marvel Comic and a Free DC Comic, plus 1 additional Free Comic per person!*

This year's theme at Spandex City is "Comics, Cars, and Cosplay"! We will be hosting a car show during Free Comic Book Day, featuring classic vehicles from the 70's, 80's and 90's! Scheduled to appear is the Transformer Autobot Bluestreak (whose "alt" mode is a 1981 Datsun 280ZX). We're looking for a DeLorean, Bumblebee, KITT, and ECTO-1 to join in on the fun. All vehicles are welcome to join us. A special parking area in front of the store will be reserved for "Featured Vehicles". If you have a vehicle worth featuring, please contact us at service@spandexcity.com for consideration. You can also RSVP on our Facebook event page at https://www.facebook.com/events/738104366723918/

We're also looking forward to lots of cosplay selfies with the cars! We are planning for a group cosplay photo sometime between 11:30 am and 12:30 pm.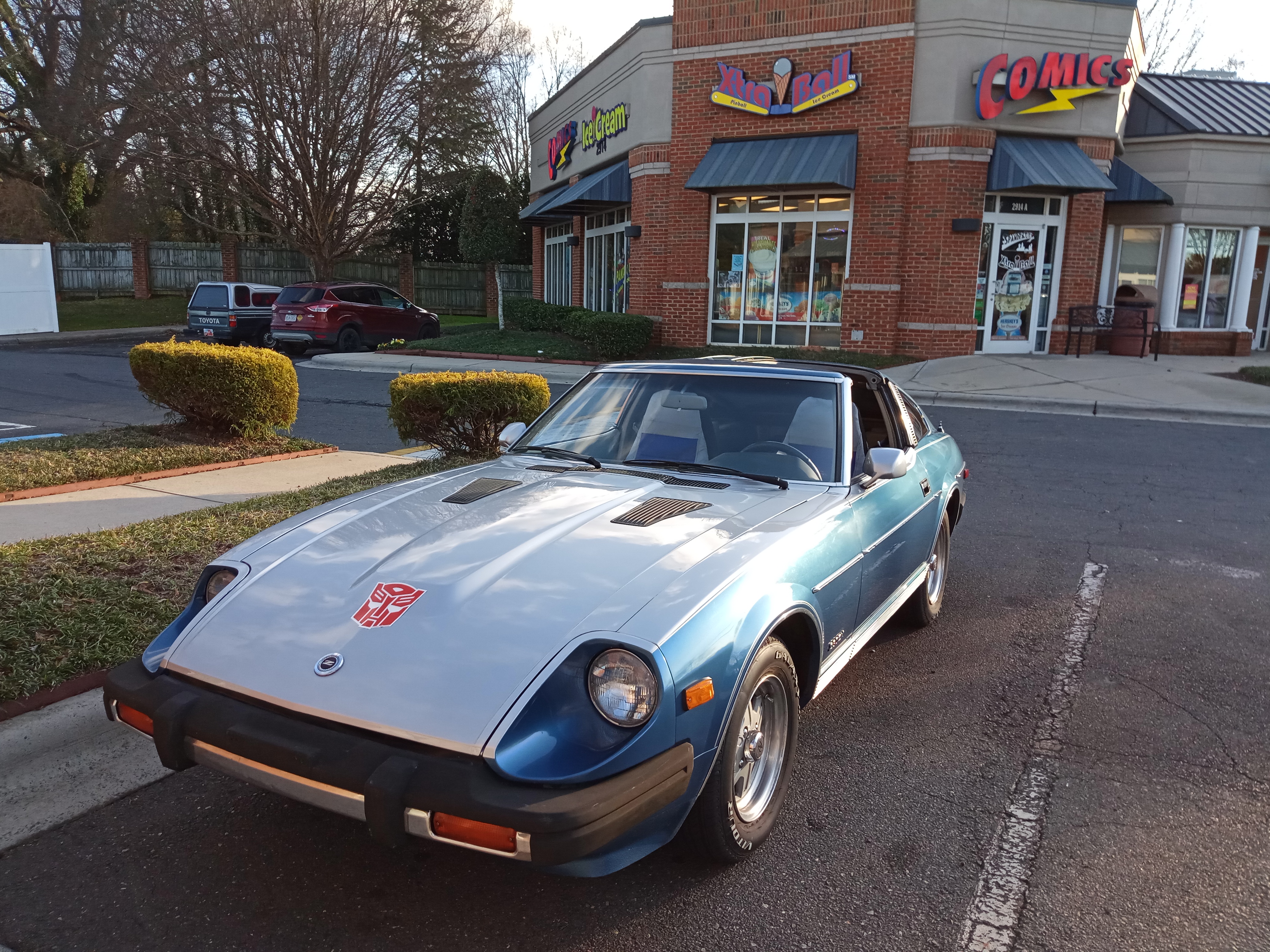 We will also have "Tomorrow's Comic Artists Today" on-hand to do some great comic cover sketches for you! These award-winning Visual Arts students from Charlotte-Mecklenburg Schools will showcase their talents with custom-drawn covers on special "blank cover" comics (available on Free Comic Book Day). The supply of blank covers (and the artists' time) is limited, so arrive early. Maybe you'll be lucky enough to get an early work from the next Jim Lee, John Romita, Jr. or Amanda Conner!
Subscriber Bonus - if you have an active comic book subscription with us, please enjoy the following benefits:
You will be able to request FREE COMIC BOOK DAY titles in advance. They will be held in your subscription box for you to pick up on any date you want in May (but not before Free Comic Book Day). Look out for instructions in your e-mail.

VIP entry! Active subscribers will be able to skip the regular store-entry line.
*Each household receives one (1) designated Free Comic Book Day Marvel title and one (1) designated Free Comic Book Day DC title, while supplies last; a "household" requires a responsible adult to be present; each person present will also receive one (1) additional Free Comic Book Day title; no guarantee of availability or choice of any particular title; please do not send children unattended, as they will not be admitted without an adult