Spandex City is actively involved with schools and libraries in the Charlotte area. Our mission goes beyond operating a successful retail store. We are very strong believers in the use of comic books and graphic novels for the purposes of boosting literacy and promoting independent reading.
Librarians and educators agree on the academic merits of "sequential art" and have commented extensively on these unique tools for literacy.
We have given presentations to various community forums on the topic, and, most recently, we spoke at a meeting of the Charlotte Readers Association on how to integrate graphic novels into classroom curricula. In addition, we have worked with several local schools and libraries to increase the awareness and availability of graphic novels. We have successfully been able to help them improve their graphic novel collections in a cost-effective manner.
Please see photos from the various Graphic Novel Fairs we have hosted! You can find more info on our GN Fairs here.
If you are a school media center specialist, literacy specialist, or ESL instructor, we can work with you to incorporate graphic novels and comic books into your curriculum. The goal is to use all of the tools at our disposal to keep kids reading!
Please contact us for local references.
For a comprehensive FAQ about graphic novels, click here.
Suggested lesson plans using specific graphic novels can be found here.
More ideas on how to use comics in the classroom can be found here.
For the latest reviews of comics, anime, superheroes, manga, and more for the K-12 audience from School Library Journal, click here.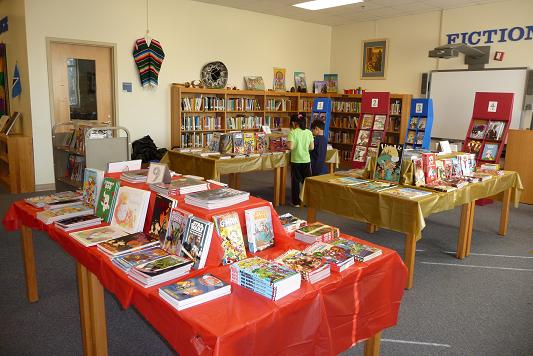 The Graphic Novel Fair at Highland Mill Montessori helped increase the school library's graphic novel collection!